To mark UN world day against trafficking of persons (30 July) 2018 the Workplace Relations Commission (WRC) are asking the public to be vigilant, know the signs of labour exploitation and report any concerns or suspicions they may have to An Garda Síochána.
 What are the signs of labour exploitation?
 People who have been trafficked for labour exploitation may:
Live in groups in the same place where they work and leave those premises infrequently, if at all
Live in degraded, unsuitable places, such as in agricultural or industrial buildings
Have no access to their earnings
Have no labour contract
Work excessively long hours
Depend on their employer for services, including work, transportation and accommodation
For more signs of labour exploitation visit: http://blueblindfold.gov.ie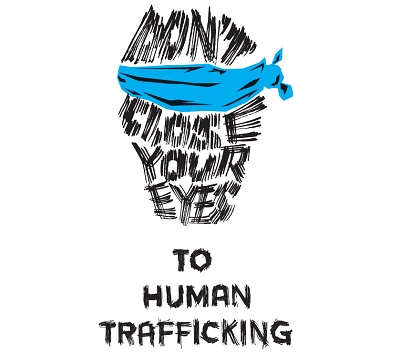 What does the law say about labour exploitation?
 The Criminal Law (Human Trafficking) Act 2008, provides for penalties of up to life imprisonment and/or an unlimited fine for trafficking of persons for the purposes of labour. Under the Act, labour means
subjecting a person to forced labour
forcing them to render services to another
enslaving them or subjecting them to servitude or a similar condition
How to report suspicious activity
As with all crimes, any concerns or suspicions you have should be directed to An Garda Síochána. All contact is dealt with in the strictest of confidence. While you do not need to provide your name and address, the Gardaí will ask you to provide as much information as you can to enable them to investigate thoroughly.
Contact An Garda Síochána using the dedicated freephone number 1800 25 00 25 (open daily from 9am until 9pm) or email blueblindfold@garda.ie