Permission to Work
Nationals of non-EEA (European Economic Area) countries require an employment permit or other worker permission in order to work in Ireland. Workers on fishing vessels are not currently an eligible category of worker for the purposes of employment permits. However, permissions allowing non-EEA nationals to work on certain Irish-registered fishing vessels were issued, and where required, renewed, during the period February, 2016 to 31st December, 2022 under the Atypical Worker Permission for non-EEA Crew in the Irish fishing fleet which was administered by the Immigration Services of the Department of Justice.
It was agreed in November, 2022, following a review of the Atypical Scheme, that responsibility for the issue of work permissions in this sector would be transferred from the Immigration Services of the Department of Justice to the Employment Permits System which is administered by the Department of Enterprise, Trade and Employment.
The Atypical Worker Permission Scheme for non-EEA Fishers has, therefore, been closed by Immigration Services.
All holders of a current valid Atypical Permission which expired/will expire on or after 1st January, 2023 will, on an exceptional basis, be granted a Stamp 4 Immigration Permission. Further information in this regard, including in relation to applications for Stamp 4 permissions, is available at Sea fishers Atypical Working Scheme Update - Immigration Service Delivery (irishimmigration.ie).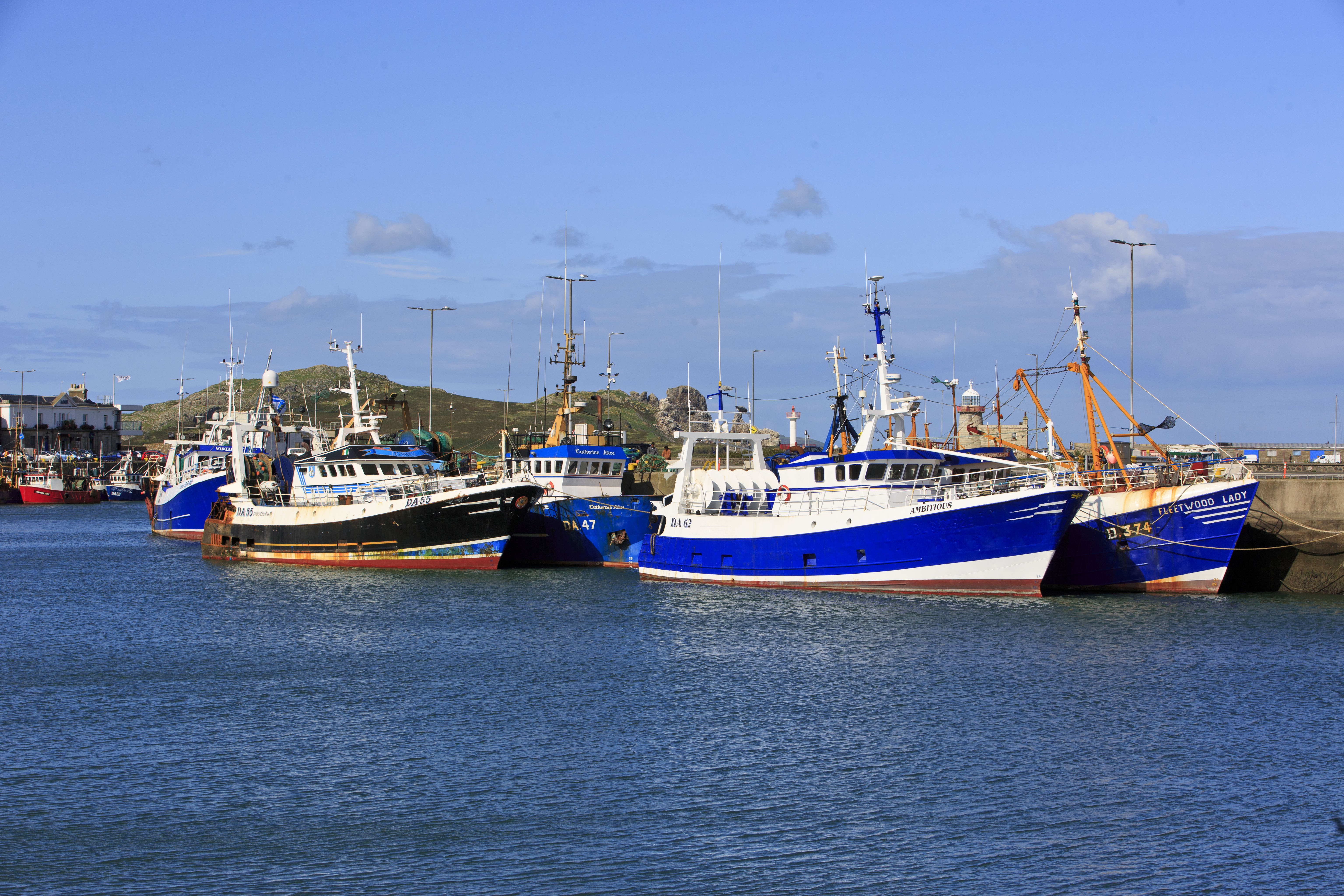 Rights and Entitlements of Workers on Fishing Vessels
Contract, Terms and Wages
1.  An employer must provide an employee with a written statement of certain particulars of terms of employment within one month of commencing employment.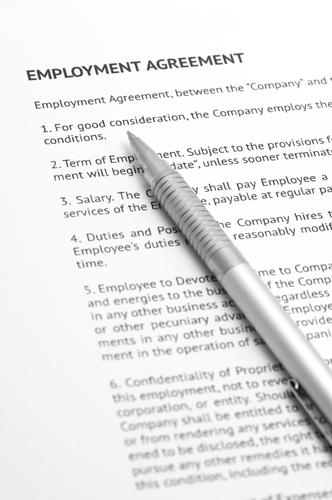 2.   An employer must also notify each new worker, in writing, within five days of commencement of employment, of the following core terms of employment:
the full names of the employer and the employee;
the address of the employer;
the place of work
the title, grade, nature or category of work for which the employee is employed or a brief description of the work
the date of commencement of the contract of employment
the expected duration of the contract, in the case of a temporary contract, or the end date if the contract is a fixed-term contract;
the rate or method of calculation of the employee's pay;
the number of hours the employer reasonably expects the employee to work per normal working day and per normal working week and any terms or conditions relating to hours of work, and
the duration and conditions relating to a probationary period, if applicable
Existing workers may also make a written request to an employer for a "Day 5" statement. Upon receipt of a written request, an employer must issue a "Day 5" statement within 2 months of the date of the request.
3.  Workers are currently entitled to a minimum rate of pay of €11.30 for each hour worked. The minimum rate per hour was €10.80 prior to 1st January, 2023.
4.  Workers must be given a payslip or statement of wages and deductions with each payment or as soon as possible after the credit transfer has taken place.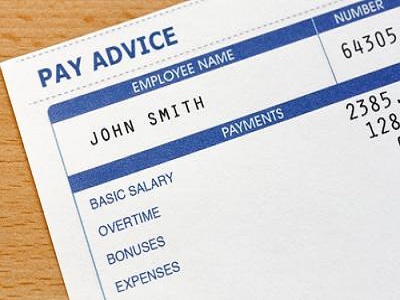 Training
5.   Workers must be given all appropriate training for the job. If the worker does not already hold a Bord Iascaigh Mhara (BIM) Safety Card issued within the past 5 years, the employer must ensure, in the first week after commencement of the contract, that the worker undertakes Basic Safety Training with BIM.
Working Time and Leave
6.   Workers are entitled to 4 weeks paid annual leave per leave year or 8% of the hours worked in a year whichever is the greater. Pay for annual leave must be given in advance and calculated at the worker's normal weekly rate.
7.  Workers are entitled to a paid day off, an additional day of annual leave or an additional day's pay for Public Holidays. If the employee is not working on the public holiday, he/she must get their normal day's pay. If the employee works on the public holiday, he/she is entitled to either paid time off or an additional day's pay. There are ten Public Holidays each year;
1st January
17th March
1st Monday in February
Easter Monday
1st Monday in May
1st Monday in June
1st Monday in August
Last Monday in October
25th December
26th December
8.  Workers on fishing vessels may not, on average over a 12-months period, work more than 48 hours in any week.
9.  The following are the limits on working hours and minimum rest periods:-
 

In any 24-hour period

In any 7-day period

Maximum Hours of Work

14

72

AND

Minimum Hours of Rest

10

77
10.  A record of the daily hours of work or rest must be completed monthly in arrears and kept on board the fishing vessel. This record must be signed by the Owner/Skipper and the worker and a copy of the completed and signed form must be given to the worker.
11.  Workers should receive a copy of the Vessel Owner's Health and Safety Statement at the commencement of employment.
Termination of Employment
12.  Workers who have been in continuous employment for at least 13 weeks, are entitled to the following notice of termination of employment:-
| | |
| --- | --- |
| Length of Service | Minimum Notice |
| 13 weeks to 2 years | 1 Week |
| 2-5 years | 2 Weeks |
| 5-10 years | 4 Weeks |
| 10 to 15 years | 6 Weeks |
| More than 15 years | 8 Weeks |
13.  Workers who have been in continuous employment for at least 13 weeks must give at least one week's notice of termination.
Complaints and Redress
Complaints in relation to contraventions of, and disputes as to entitlements under, employment legislation, including terms of employment, minimum pay rates, payment of wages and public holiday and annual leave entitlements, may be presented/referred to the Director General of the Workplace Relations Commission. Details in relation to making such a complaint may be found here.
Complaints in relation to hours of rest/work may be made to
The Department of Transport, Tourism and Sport
Marine Survey Office
Leeson Lane
Dublin 2
Inspectors of the Workplace Relations Commission carry out port inspections of fishing vessels from time to time to check compliance with employment rights legislation. As part of these inspections, Inspectors will interview workers to check that they are receiving their entitlements.
Further Information
Information on employment rights is available from the Workplace Relations Commission's Information Centre at 0818 80 80 90 and on www.workplacerelations.ie. A translation facility is available on this website. Enquiries may also be made using the WRC Contact Page on this website.
Information Guides and booklets, including the Commission's Guide to Employment, Labour and Equality Law and Employment Law Explained which are also available in other languages, are also available on www.workplacerelations.ie.