27 April 2020.
The Workplace Relations Commission (WRC) today published its fifth Annual Report (English) - (Irish).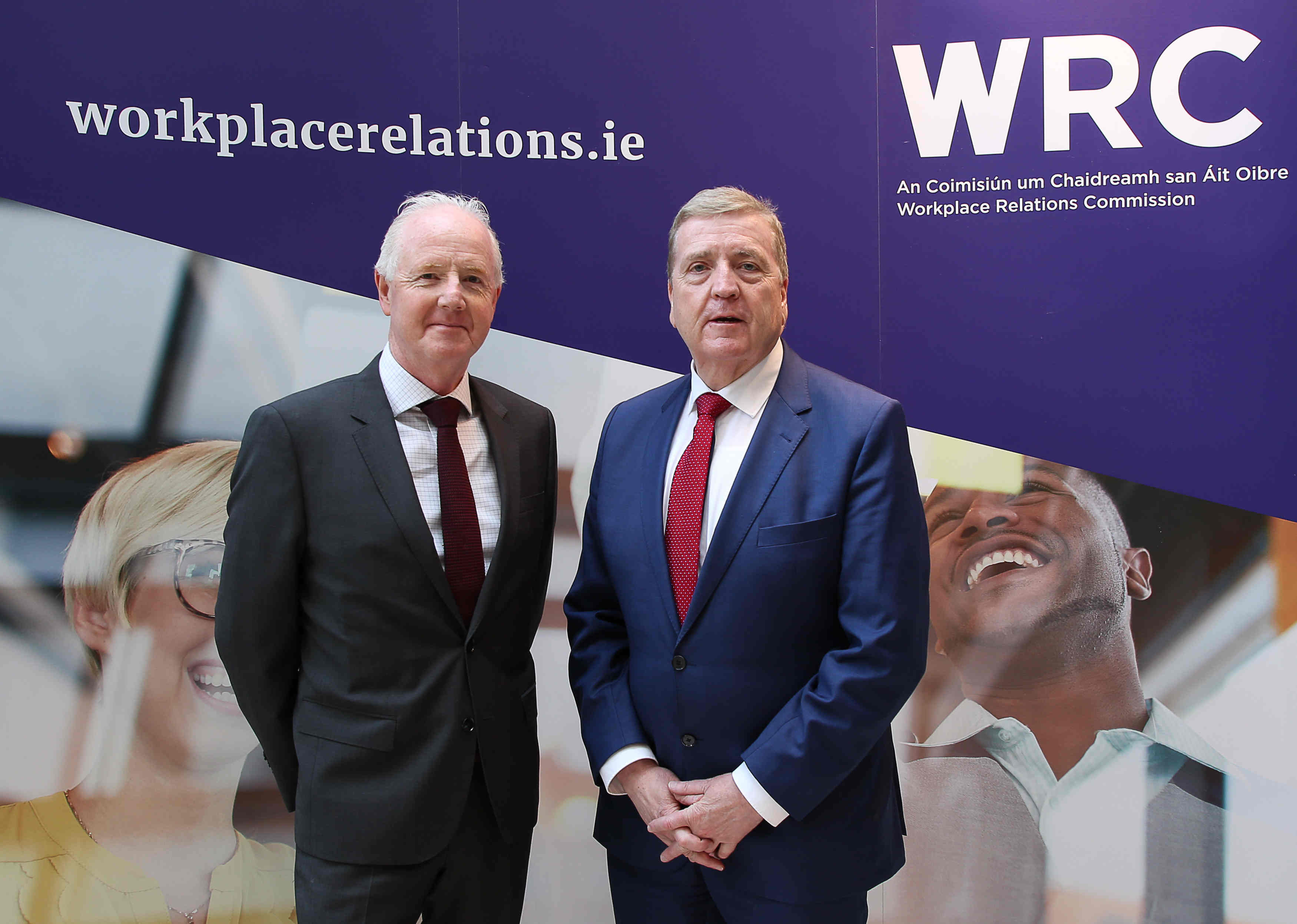 Briefly, over the course of 2019, the WRC:
opened a new regionalised office that will enable the WRC to provide its full suite of services in the WRC Mid-West region,
managed a spike of some 36% in complaints to the Adjudication Service while achieving a median time frame of just over 8 months in terms of throughput from complaint to decision,
assisted all parties in An Garda Síochána agreement on the individual and collective procedures to be used in the context of the access of An Garda Síochána to the WRC,
maintained inspection prosecutions activity at a high level,
met all demand in terms of conciliation and mediation and developed further the WRC training arm,
rolled out new technology across the WRC which is already having a positive impact in terms of overall efficiency and effectiveness with more in the pipeline, and
launched a new website and brought in new WRC social media platforms that are raising awareness of employment rights and redress for employees and employers.
Current Service Provision
In terms of current services,
the WRC Infoline is still open,
parties may submit complaints to the WRC using the online complaint form on the website or via email in the context of industrial relations dispute referrals*,
conciliation and pre-adjudication mediation are being provided remotely,
inspections are ongoing by way of telephone interviews and secure upload of specific and requested documents from employers and, where required, cases are being prepared for prosecution, and
adjudication decisions are being issued where parties are on notice such decisions are issuing.
The situation is under constant review and continues to be guided by current Government expert advice.
However, as the crisis continues, the WRC is currently consulting with its stakeholders in relation to the feasibility of providing alternative methods of mediation and adjudication in the medium-term, and - guided by Government and HSE advice in terms of best managing the pandemic - the protocols around on-site inspections where such inspections are required.
*The provision of correct email addresses for both parties, where a complaint for adjudication is being submitted, is particularly important in the current circumstances
Key Statistics