Minister Joe McHugh T.D., today (19/06/2017) formally opened the Sligo Regional Services Office of the Workplace Relations Commission.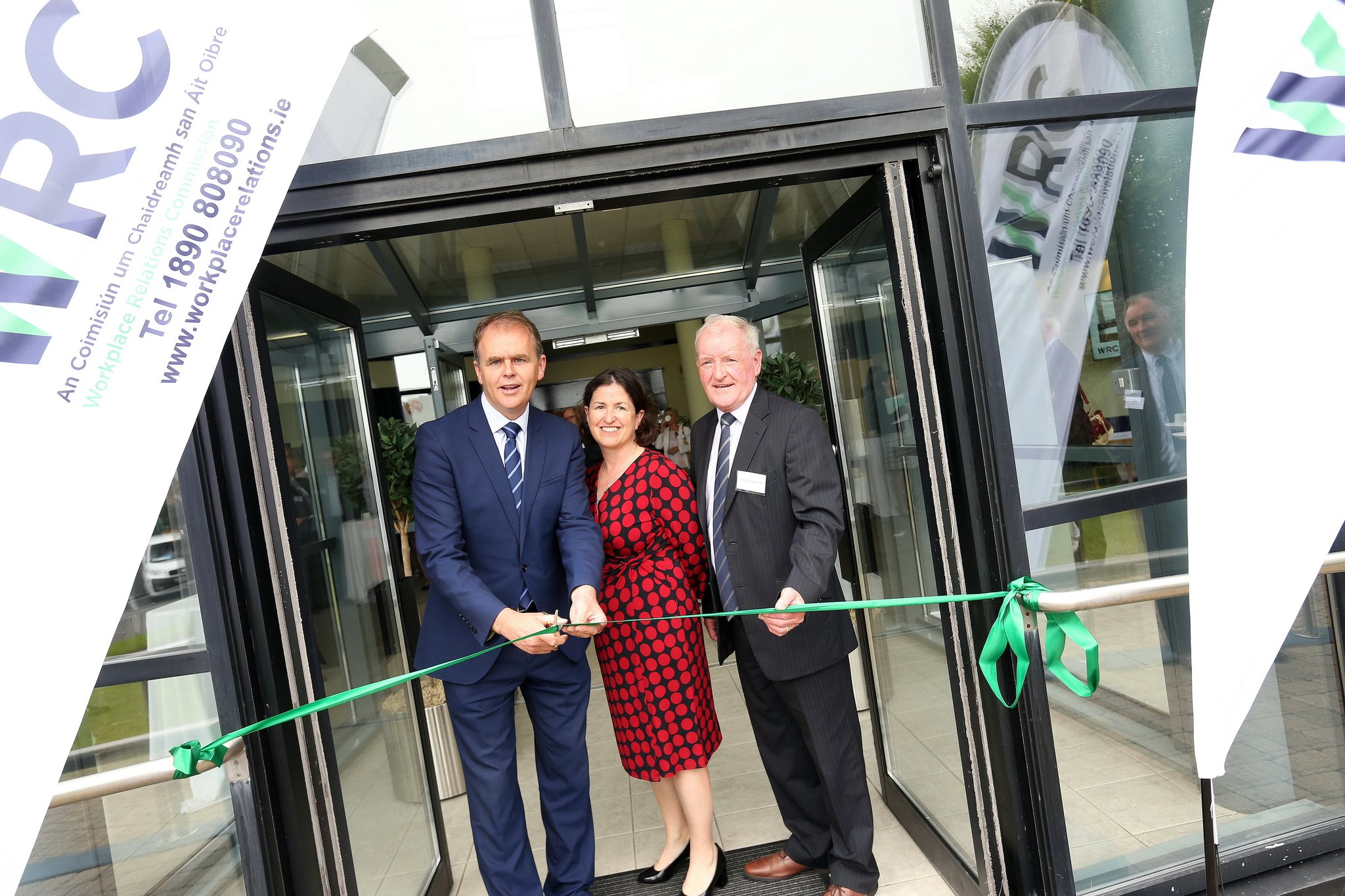 Speaking at the event, the Minister said that "It is a very significant moment, as it represents the first step in the WRC extending its full range of services across all of its regional offices to ensure that the same services provided in Dublin are available across the country. I believe this to be a very welcome development and one I fully support". 
The Minister added that "this process will be rolled out across the country– the next phase being in Shannon – and the Cork and Carlow offices of the WRC will follow in due course". 
The Minister concluded by welcoming the decision by the WRC to expand the number of its hearing venues through the addition of locations in Donegal, Mayo, Kerry, Monaghan and Kilkenny. "From a rural Ireland perspective, it is important that complainants and respondents do not have to travel punishing distances to have cases heard and this development is good news for everyone concerned." 
The Director General of the WRC, Ms. Oonagh Buckley, Director General of the WRC, noted that this development was important as "the WRC is anxious to ensure that its full range of services – conciliation, adjudication, mediation, and inspection are available to clients in all our offices. This has not been the case to date as the regional offices were essentially internal offices of the inspectorate staff of the National Employment Rights Authority which is now part of the WRC". 
She concluded by saying "such is our commitment to this course of action that we appointed our first regionally-based mediator here in Sligo earlier this month". 
At the launch, the WRC also indicated its commitment to developing further its Mediation Service and significantly increasing the number of mediated settlements of employment disputes.